Growing up as the eldest of six children I was immersed in the world of pregnancy and babies at a young age, but I didn't begin to imagine myself as a midwife until years later. I first learned of midwifery as a modern profession during my years at McMaster University in Hamilton where I was studying Drama and Women's Studies. When I graduated with an Honours B.A. in 1999 the seeds had been planted.
After receiving my degree I began volunteering as a doula and childbirth educator at Jessie's Place, a resource centre for teen moms in Toronto. I also had the privilege of volunteering at Dr. Jack Newman's breastfeeding clinic in North York. I was hooked—I applied and began my studies at the UBC Midwifery Program in 2005. I graduated in 2010 and have happily been working in Mission ever since, joining Erin at Mission Midwifery in 2011.
I am a Mission girl through and through. My grandfather was a busy family doctor here who delivered hundreds if not thousands of babies. Both my parents grew up in Mission and were always actively involved in the community. It was a dream of mine to come back to my hometown and provide compassionate, community and woman-centred maternity care.
I am the mother of two beautiful children and auntie to six amazing nieces and nephews, all of whom were born with the help of midwives. I live in Mission with my kids and my very supportive partner Erik.
I was born and raised in Iran, and completed my four-year Bachelor's degree of Midwifery in 1995. After 11 years of practicing Midwifery, my husband and I along with our two young daughters left our family and friends in Iran to start a new and exciting life in Canada.
Since our arrival in 2006, I have completed a Master's degree in Community Health and Epidemiology at the University of Saskatchewan and became a Registered Midwife in January 2009. Before moving to Abbotsford in June 2011 and having the privilege of serving the growing families in the beautiful Fraser Valley, I worked at a new midwifery practice in Saskatoon which held an outstanding homebirth rate of 50%.
Midwifery care – the opportunity to support the incredible process of two hearts (mother's and the heart of the beautiful baby she's bring into this world) – is both my dream and my humble work. It has been such a joy for me to bring my skills to my new home in Canada.
My interest in midwifery was sparked after I graduated from high school. I had always been keenly interested in holistic and women's health, but it was after reading a short story written by an international midwife that I knew deep inside my heart that this was the path for me. I soon enrolled in a direct entry midwifery program based in the US, which led me overseas to volunteer in a clinic in the slums of the Philippines. Following my studies and clinical placements, I wrote my board exams in Oregon in 2004 and became a certified professional midwife. I was keen to invest my skills and gain more experience volunteering, so joined an NGO overseas in a remote village in a small government hospital in the Middle East. It was there that I grew a deep respect for a collaborative model of women's healthcare as I worked with a diverse group of physicians and midwives representing 8 different countries.
After returning home to Canada, I completed the International Midwifery Pre-registration Program (IMPP) at Ryerson University. In 2009, after completing my New Registrants year in Sault Ste Marie, ON, I moved back home to BC. It has been here that I married the love of my life, and welcomed our two children, Jovi and Leif, into our family..
I am so honored to be working in this beautiful community of people, and am eager to continue learning and growing both as a midwife and as a mother. One dream I hope to pursue in the near future is to certify as a lactation consultant.
---
---
---
I was born in a small town in the southernmost province of the Netherlands bordered by Germany and Belgium. I immigrated to Canada in 2008 after I came here on holidays in 2006 and met my Dutch man.
I was born as a very curious little girl always wanting to understand other people's thoughts, feelings and motivations. This made me finish a bachelor of social work and first year of psychology, thinking I would eventually start working with children with behavioral or psychological challenges. However, that same curious little girl was also always drawn to pregnancy and birth and would stop and stare at a pregnant woman, just being mesmerized by that perfect, beautiful belly and the idea that it carries a new life!
Since the home birth of my little brother, I was 8 years old, I fell in love with the, mostly, homey and special atmosphere of the postpartum and I loved being involved in the care of a newborn.
I finally realized I could actually make a living as a midwife and fast forward 12 years later I am still proud that I get to witness and guide in our clients' process of becoming (new) parents to their newborn. I love that in this job I can still satisfy my interests in both the body and mind.
While finishing my midwifery school In Belgium I completed my clerkship in Langley at the Family Health Clinic since I already knew I was going to live and work here in Canada. After this I joined the Multi-jurisdictional Midwifery Bridging Program, approved by CMBC and facilitated by UBC.
I worked at Grove Midwifery Care in Langley for 5 years and just recently moved to Mission together with my partner, my three little girls and our furry friend.
---
---
---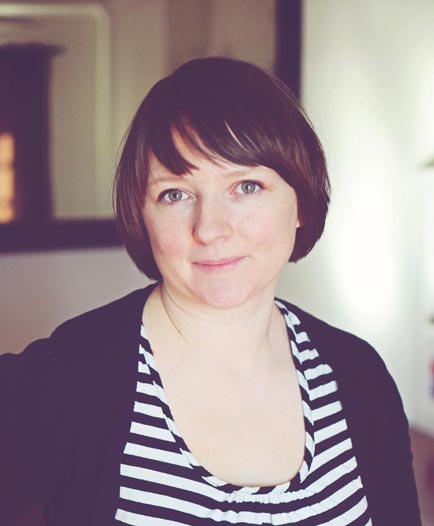 Cindy Penner | Office Manager & Instructor
Where do I begin? It's because of my two children that I became personally experienced with midwifery and doula care. I am proud to say I have seen both ends of the birth spectrum–my daughter was the long intense hospital delivery and my son was the accidental one hour birth-at -home. I know firsthand that birth is not predictable, however, with the right support you can come out feeling inspired and strong. Without the support of my husband, my midwife, and doula, I likely would not have the positive memories of my births that I do today.
I am also an educator for Douglas College and have been co teaching their reputable prenatal classes here in Mission. Over the years, it has given me the opportunity to get to know this amazing community and the surrounding areas more personally.
As the office manager for Mission Midwifery, I look forward to sharing in the excitement of your pregnancies and making sure you always remember your appointments *wink.*.
I fell into midwifery 10 years ago. Previously, I worked for an obstetrician and family practice for several years prior to joining the wonderful world of midwifery. Soon following, I was deeply addicted and passionate about midwifery care and loved the process of informed decision. I believe women deserve to be in control and educated about their choices, and providing adequate support to our families during the childbearing year ensuring success! Shortly after joining the team of midwives, I wanted to be closer to the birthing experience and decided to become a labor support and postpartum Doula through Douglas College. I also gained a certificate in breastfeeding support. I have experienced both hospital and home birth for myself and as a labor Doula, and truly believe with the right support and guidance a safe and happy birth is very possible in any setting.